The past couple of months have been rough. My last reflective piece was about feeling like I'm constantly under attack. That still exists in a real way, but this past week I've had some time to reflect on the beautiful work that's happening in our district and across the country.
I spent Monday catching up on email and preparing for the various presentations and meetings I had lined up. I also had to get ready to attend the 2019 UCLA Teaching History Conference where I presented on the work I and my teaching partner, Andrew Chase, created in our 6th grade classrooms on ancient world history and ethnic studies. Usually, Mondays are rather stressful, but this past Monday brought me unexpected joy as I had an opportunity to reflect on accomplishments as a teacher and administrator.
On Tuesday, I met with Jon Greenberg and an educator from North Seattle College to begin to implement the partnership I cultivated earlier in the school year to provide college credits to high school students at Center School for taking an ethnic studies course. On top of providing college in the high school, our hope is this partnership will encourage more students to enroll in ethnic studies in high school and college. It's exciting to see a seed I planted in September start to sprout!
I was invited to Cleveland High School's racial equity team meeting to give an update on ethnic studies and how educators could get involved. Putting together this talk and presentation was so refreshing and helped me remember the great effort and collaboration that so many people have put into this new program we are creating. It helped remind me that I am not an imposter! This is something I, and my friends, struggle with frequently even though we are taking on this heavy lift and having considerable success!
I was able to share about the work of our Ethnic Studies Advisory Group, who, despite barriers and limitations, has produced tools that are being used by educators across the country! I got to talk about the curriculum development and partnerships between higher ed. and community leaders to co-create a preK-12 ethnic studies curriculum.
I bragged just a little bit about being lucky enough to work with one of my best friends, Marquita Prinzing, on creating a series of professional development workshops to help educators teach ethnic studies. There's also some exciting work being led by educators on creating recommendations for cross-crediting courses at the secondary level to support an ethnic studies graduation requirement! The teacher leaders in that cadre have given so much time and careful thought to this work and have produced some bold recommendations to move our work forward!
I talked about some of the partnerships I'm creating with community leaders and organizations and how some of those came together in January at our ethnic studies event, co-led by the NAACP Youth Coalition: Learning the Truth to Better the Youth!
I invited people to join our Ethnic Studies Summer Institute, which is an idea I dreamed up last summer when Jon and I were working on our "super sophisticated plan" to sustainably implement ethnic studies in Seattle Public Schools. This is another seed that has sprouted and is ready to fruit! I'm so grateful to be able to partner with Marquita and Center for Racial Equity, as well as Julie Kang and Charisse Cowan-Pitre from Seattle U, and to have a bad-ass, Kyle Kinoshita, for a boss! Look at us! Charisse said, "Look around the room at who's here. We need to document this," so we did.
I also had the opportunity to share on behalf of Gail Sehlhorst, visual and performing arts manager, about her leadership on our collaboration to bring Theatre of the Oppressed to Seattle Public Schools. Teaching artists are taking educator created ethnic studies units and transforming them using Augusto Boal's methods of liberatory art! It's a magical thing. This is an exciting collaboration that we're hoping we can expand next school year.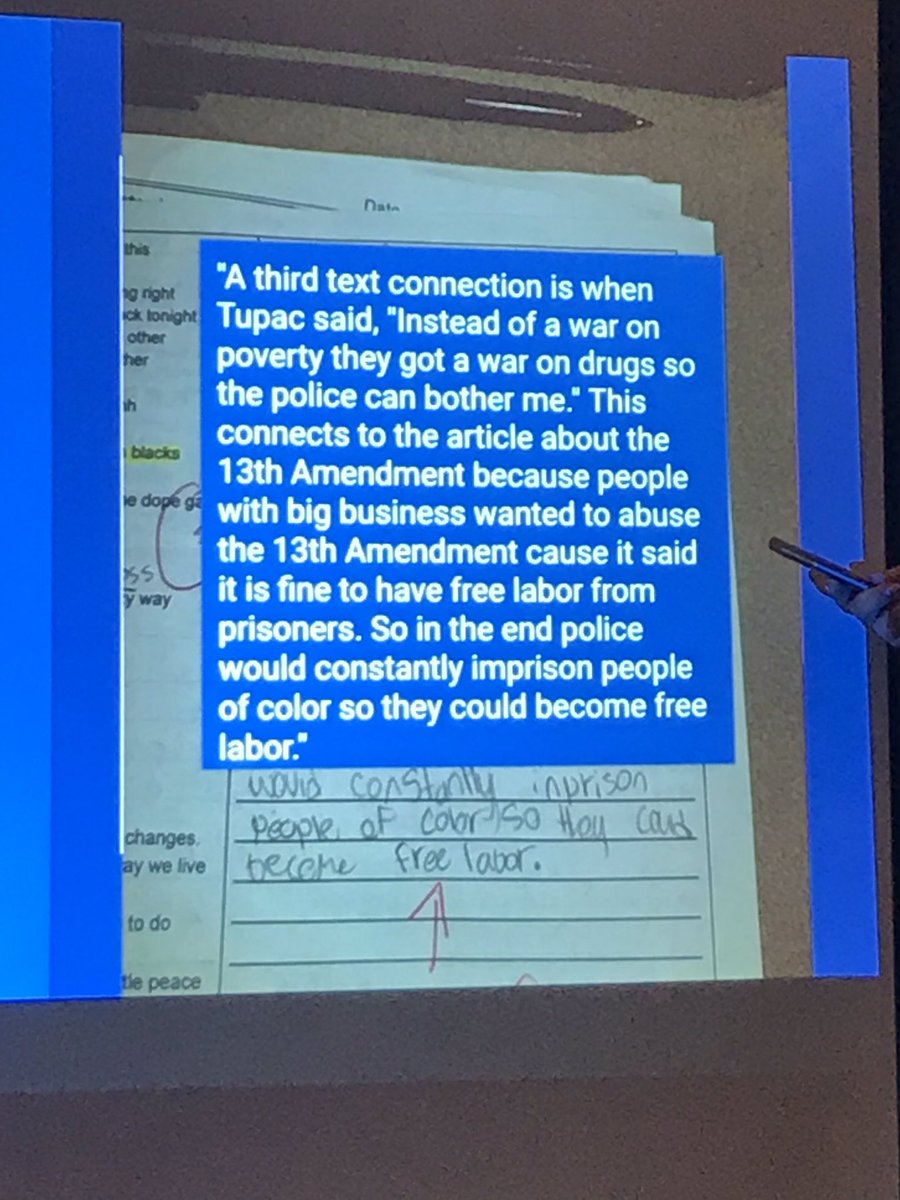 Right now I'm in California after a long day of presenting at the 2019 Teaching History Conference at UCLA. There I shared some of the work that we've produced in Seattle, including tools for educators, but what I had the most fun doing was sharing what my students were capable of accomplishing when they were challenged to think critically and engage with college level learning. People in the room were audibly impressed with the level of sophistication my 6th graders were demonstrating in their work. It made me miss the classroom, and it made me realize I'm in exactly the place I need to be. I'm sharing all of the work I outlined above with educators across the country. Keeping this in my classroom would have been easier and more narrow in reach. Everybody needs this everywhere, so I'll keep working and sharing until I can't anymore!